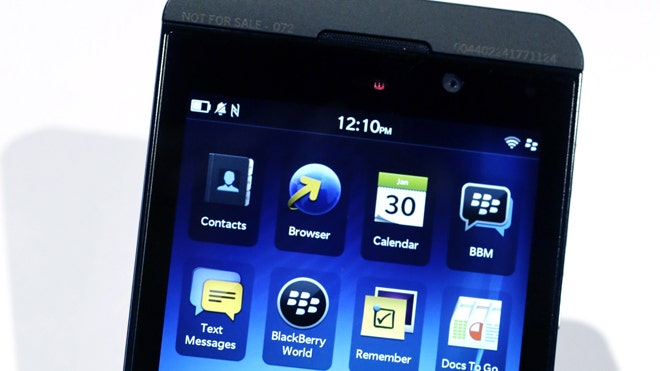 Canadian smartphone company BlackBerry (formerly Research in Motion) has finally unveiled its long-awaited and much overdue devices, the 10 and the z10 (the "zed ten", not the "zee ten"; this is a Canadian phone). For the most part, the phones are getting very positive reviews. With upgraded multimedia features and enhanced versions of its web browser and BlackBerry Messenger (I know people who cannot live without BBM), the new BlackBerry seems to be on its way back into the forefront, after years of dismal performance by RIM. Some believe this to be BlackBerry's last chance for survival in a world of smartphones and devices dominated by cheap handsets that run Android's open source OS and Apple's designer, status satisfying design-over-usability driven iPhones.
The Canadian Broadcasting Corporation's flagship national TV news program
The National
took an in-depth look at the work that went into developing BlackBerry's new phone.
Inside BlackBerry
is a 16 minute feature that takes a look inside the company and profiles the dynamic people behind what could very well be the comeback story of 2013.